Management Team
Our business is about relationships, and here at Northwestern Mutual, in Skokie, we have a strong management team in place that understands this. They are committed to furthering the development of our financial representatives through training and guidance, so the representatives can establish enduring and solid relationships with their clients.
Tom Goris Jr, CLU®, ChFC®
Managing Partner
tom.goris.jr@nm.com
Office 847-663-7000
Tom Goris, Jr., CLU®, ChFC®, is currently the Managing Partner at Northwestern Mutual in Skokie, IL. The Northwestern Mutual agency has over 130 associates serving the greater Chicago area with offices located in Skokie, Crystal Lake, Lombard, and Vernon Hills.
Tom joined Northwestern Mutual in 1988 and was appointed Managing Partner for the Cornerstone Financial Group in Wisconsin in 1999. In June 2012, Tom was appointed Managing Partner in Skokie.
Tom is active in the community serving on the Board of the Boys and Girls Clubs of Lake County, Lifesong for Orphans, and SuperSibs. He, his wife Pam, and their six children live in Long Grove, Illinois.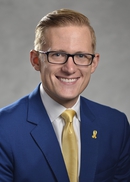 Managing Director
Office 815-459-7493
Adam grew up down in Manteno, IL by Kankakee.  He attended Parkland College in Champaign and played basketball for 2 years.  He transferred to U of I for his Junior and Senior years and graduated in 2005 with degree in Speech Communication. He then joined Northwestern Mutual in August of 2005, where he was recruited off campus and moved 110 miles out of his natural market.  Phoning was key to his success, much like everyone.  He was a Pace setter 1st40 and led the Crystal Lake office in lives in 2010 with 102.45 for calendar year and awards year with 111.9.
He loves meeting with all types of people and truly believes if people are open to a conversation we can change their lives.  Adam is married to his highschool sweet heart Shawna, they have two daughters Addy and Aubrey and has a dog Boji (bo-jee).  He still plays basketball, golfs, and loves going to the lake.
In June 2012 Adam became the Managing Director for the Northwestern Mutual office in Crystal Lake.
Managing Director
Office 630-458-7010
Harry Mathur graduated from Knox College in 2002 with a degree in Economics and Pre Medicine. After spending a few years on a professional golf tour, Harry Mathur joined Northwestern Mutual in June of 2004.
Harry achieved Million Dollar Round Table Qualifying Member for 2009-2010 year, and achieved Forum level production by his 4th year in the business, 2009. In 2010, he was officially contracted as the Managing Director of Northwestern Mutual in Lombard. Harry was born and raised in Frankfort, Illinois and currently resides downtown Chicago.
He is an avid golfer, and loves spending time on his boat in Lake Michigan.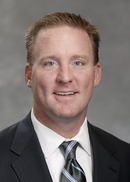 Managing Director
Office 847-573-6833
My Networks:
Jeff Sons started his career at Northwestern Mutual right out of the doors of the University of Illinois with a degree in Finance. Jeff started as an intern in 1994 with the Skokie office. After doing the internship with Northwestern Mutual, Jeff decided that this was the career path for him. After reviewing all of his options, he understood that Northwestern Mutual was the only opportunity where he could control 100% of his success. He felt that he had unlimited potential, and it allowed him the freedom and flexibility to create his own schedule, balancing his professional and personal life.
Jeff is currently a Wealth Management Advisor and Managing Director of Northwestern Mutual's district office in Vernon Hills, IL. His focus is developing representatives in this office, as well as working with his clients on their insurance and investment planning, specializing in wealth accumulation and distribution strategies.
Jeff currently resides in St. Charles, IL with his four children, Colin, Keira, Brogan, and Declan. He enjoys playing golf, and spending time with his family and friends.
Jennifer T Vigon, CLU®, CLF®

jennifer.vigon@nm.com
Office 847-663-7789
Jennifer graduated from the University of Illinois at Champaign-Urbana with a Bachelors Degree in Political Science and joined Northwestern Mutual in 1993 as a New Representative Assistant.  Four months later she was promoted to work as the Assistant Director of Training.  She also took over the RACE program at that point to begin her coaching career.  In 1997 Jennifer took over as the Director of Training and Education.  In 2005 she went into production full time and returned to run training in 2008.
In June 2012 Jennifer was appointed as the Chief Operating Officer with the Skokie network office. She completed the certified master coach program and continues to coach Financial Representatives to high levels. She oversees important areas of growth in Diversity and Inclusion as well as Charitable and Community Involvement for the office. Jennifer and her husband Tony live in downtown Chicago.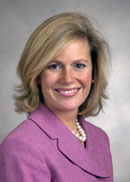 Chief Development Officer
Office 847-663-7068