Management Team
Our business is about relationships, and here at Northwestern Mutual, in Skokie, we have a strong management team in place that understands this. They are committed to furthering the development of our financial representatives through training and guidance, so the representatives can establish enduring and solid relationships with their clients.
Tom Goris Jr, CLU®, ChFC®
Managing Partner
tom.goris.jr@nm.com
Office 847-663-7000
Tom is the Managing Partner at Northwestern Mutual - Chicago North Shore. The agency has more than 130 associates serving the greater Chicago area with offices in Skokie, Elgin, Lombard, Vernon Hills, and the West Loop.
Tom joined Northwestern Mutual in 1988 and was appointed Managing Partner for the Cornerstone Financial Group in Wisconsin in 1999. In June 2012, Tom was appointed Managing Partner for the Chciago North Shore agency.
Tom is active in the community and serves on the Board of the Boys and Girls Clubs of Lake County. Tom and his wife Pam have six children reside in Long Grove.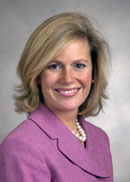 Office 847-663-7068
Catherine LaPlante Guin is the Chief Development Officer of the Northwestern Mutual Company for the Chicagoland area.  Ms. LaPlante Guin has been in the wealth management field for over 20 years, 17 of which have been spent with Northwestern Mutual.  She began her leadership at Northwestern Mutual as Director of Recruiting, Training & Development, ensuring that the newest advisors were given the best opportunity for success through comprehensive training and ongoing coaching.  Her self-starting leadership skills eventually led her to lead a District Network Office as Managing Director, where she was responsible for the overall recruiting, growth and development of The LaPlante Group of Northwestern Mutual.   She is now the Chief Development Officer for the Chicagoland area, leading growth and development efforts and broadening the impact of the wealth advisors through ongoing career development and mentorship.
Before joining the Goris Agency, Catherine acted as the Senior Vice President with Bank of America's Wealth Management company, the US Trust Company, where she led the Midwest Region's Wealth Management team in building a portfolio of more than 35 billion dollars in assets.
Ms. LaPlante Guin earned her bachelor's degree from University of Illinois and resides on the North Shore with her husband Joe and their children.  Catherine serves on the Neuroscience Leadership Board of Rush University and Hospital, is active with the Loyola Academy Rowing Parents' Alumni Association.  Through her work at Northwestern Mutual, she is also a supporter of Alex's Lemonade Stand Foundation and their efforts to cure childhood cancer.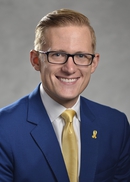 Managing Director
Office 815-459-7493
Adam grew up in Manteno, Illinois and attended Parkland College where he played basketball for two years. Adam later transferred to the University of Illinois and graduated in 2005 with degree in Speech Communication. He was recruited by Northwestern Mutual as a Financial Representative in 2005. His passion for leadership and mentorship continued to grow and he was appointed as Managing Director for the Elgin District Office in 2012.
Adam is married to his high school sweetheart Shawna and they have three children, Adalynn, Aubrey, and Walker, and a dog named Boji.
Together, Adam and Shawna, are fulfilling their vision for the future to impact their community. They are active members at Light of Christ church in Algonquin, where Adam sits on the board of the Business Management Team. Adam also coaches his daughters' soccer teams through the Crystal Lake Soccer Federation.
Since 2012, Adam has been sitting on the BELIEF Board for the Northern Illinois College of Business that spotlights business ethics in the workplace. He also travels around the country to speak on the power of vision, goal setting, and the Earl Nightingale premise, "We become what we think about."
Managing Director
Office 630-458-7020
Harry is from Frankfort, Illinois and graduated from Knox College in 2002 with a degree in Economics and Pre-Medicine. After spending a few years on a professional golf tour, Harry joined Northwestern Mutual in June of 2004.
Harry achieved the Million Dollar Round Table Qualifying Member honor in 2009-2010, and achieved Forum level production by his 4th year in the business, in 2009. In 2010, Harry was appointed Managing Director of Northwestern Mutual - Chicago North Shore's District Office in Lombard.
Harry is an avid golfer, and loves spending time on his boat in Lake Michigan. Harry, his wife Jen, and their daughter, Harper, live in Chicago.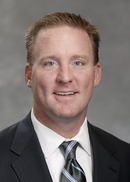 Managing Director
Office 847-573-6833
My Networks:
Jeff began his career at Northwestern Mutual right out of the doors of the University of Illinois with a degree in Finance. He started as an intern in 1994 and decided that this was the career path for him. After reviewing all of his options, he understood that Northwestern Mutual was the only opportunity where he could control 100% of his success. He felt that he had unlimited potential, and it allowed him the freedom and flexibility to create his own schedule, balancing his professional and personal life.
Jeff is a Wealth Management Advisor and Managing Director of Northwestern Mutual - Chicago North Shore's District Office in Vernon Hills. His focus is developing representatives in this office, as well as working with his clients on their insurance and investment planning, specializing in wealth accumulation and distribution strategies.
Jeff currently resides in St. Charles with his four children, Colin, Keira, Brogan, and Declan. He enjoys playing golf, and spending time with his family and friends.
Jennifer T Vigon, CLU®, CLF®
Chief Growth Officer
jennifer.vigon@nm.com
Office 847-663-7789
Jennifer graduated from the University of Illinois at Champaign-Urbana with a Bachelors Degree in Political Science and joined Northwestern Mutual in 1993 as a New Representative Assistant. Four months later she was promoted to the Assistant Director of Training, and oversaw the RACE program which began her coaching career. In 1997, Jennifer was appointed Director of Training and Education. In 2005, she went into full time production and returned to manage the training program in 2008.
In June 2012, Jennifer was appointed as Chief Operating Officer at Northwester Mutual - Chicago North Shore. She completed the certified master coach program and continues to coach Financial Representatives to high levels. In 2018, Jennifer was appointed to Chief Growth Ofificer and oversees important areas of growth in diversity and inclusion as well as charitable and community Involvement for the office. Jennifer and her husband Tony live in downtown Chicago.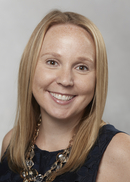 Andrea Roiniotis, CFP®, CLU®
Chief Operating Officer
andrea.roiniotis@nm.com
Office 847-663-7177
Andrea Roiniotis graduated from North Central College with a degree in Economics, Finance, and Entrepreneurship and Small Business Management. She joined Northwestern Mutual in 2013 as a Financial Planning Associate, she was then promoted to the Director of the Financial Planning Department and later to Chief Operating Officer.
Ryan A Brown
Chief Financial Officer
ryan.a.brown@nm.com
Office 847-663-7170
Ryan Brown graduated from Baruch College in New York City with a degree in Accounting and Finance. He joined Northwestern Mutual in 2015 in Philadelphia where he served in various roles including: Staff Accountant, Director of Operations, Accounting Manager and Chief Financial Officer. In June 2018, Ryan relocated to Illinois and joined the Skokie office as Chief Financial Officer.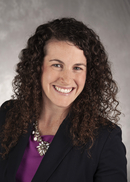 Connie Moroz, LCSW
Director of Training
connie.e.moroz@nm.com
Office 847-663-7199
Connie Moroz graduated from Taylor University with a Bachelors in Social Work, and the University of Illinois at Chicago with a Masters of Social Work. She joined Northwestern Mutual in 2014, and spent 3 years as an Associate Financial Representative and Development Coordinator. After that, she work at an outside coaching firm for on year, and returned to Northwestern Mutual in February 2018, where she joined the Chicago North Shore Agency as the Director of Training and Development.
Connie lives in downtown Chicago with her husband Stephen. She enjoys staying active and spending time with family and friends.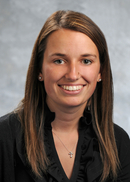 Kim Luhman, ChFC®, CLU®

kim.luhman@nm.com
Mobile 847-663-7029
Kim graduated from the University of Wisconsin-Madison in 2011 with a degree in Finance. She then began her career at Northwestern Mutual as a Financial Advisor. In 2016, Kim took on the role of a College Unit Director and enjoyed being part of the internship program. As a result, in 2018, Kim was appointed as the Director of Internship Development where she is committed to growing and developing the internship program.
Kim lives in Gurnee with her husband Adam and bulldog Pickles. She enjoys spending time outside, trying new restaurants, and spending time with friends and family.